"No act of kindness, no matter how small, is ever wasted."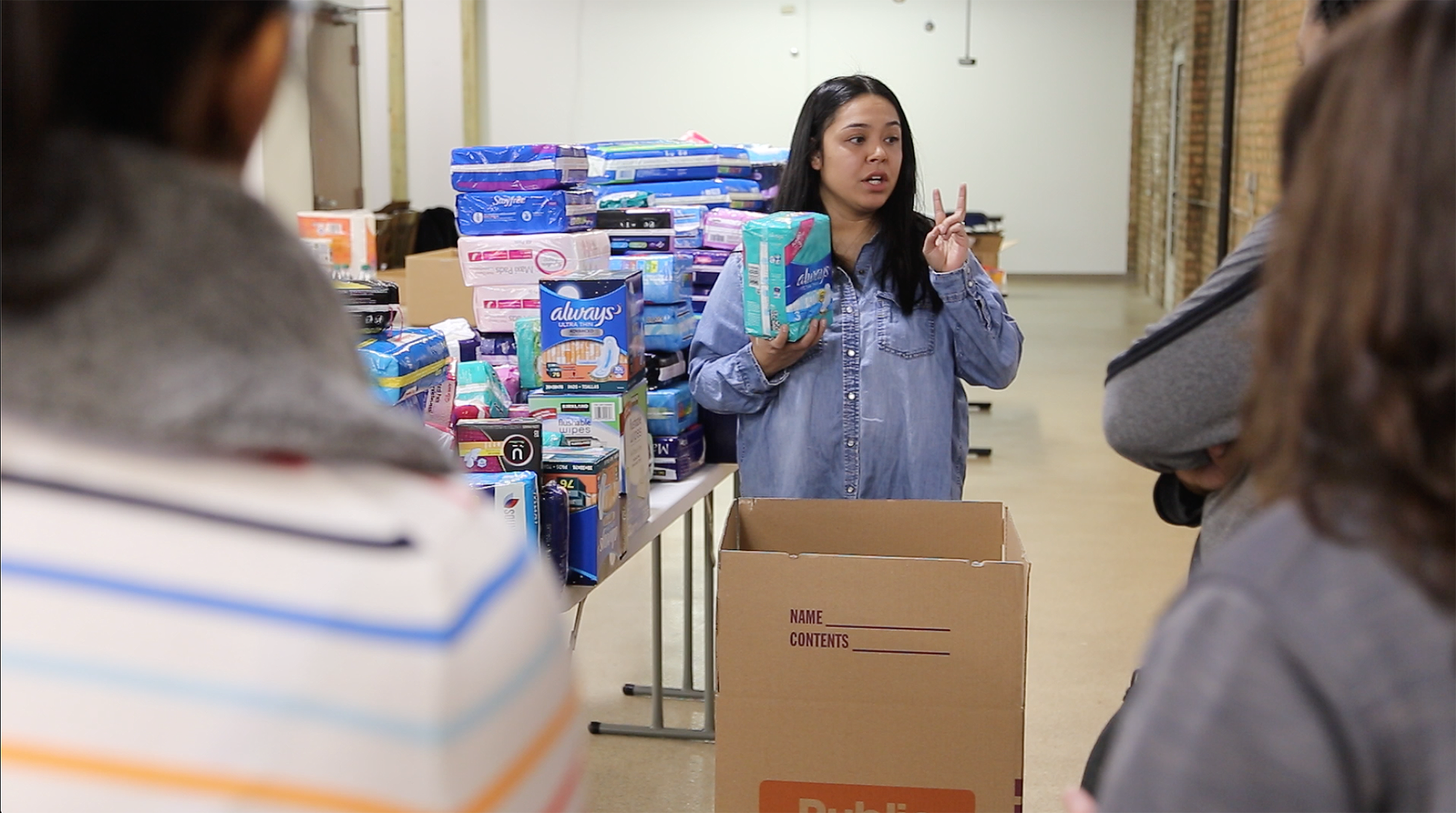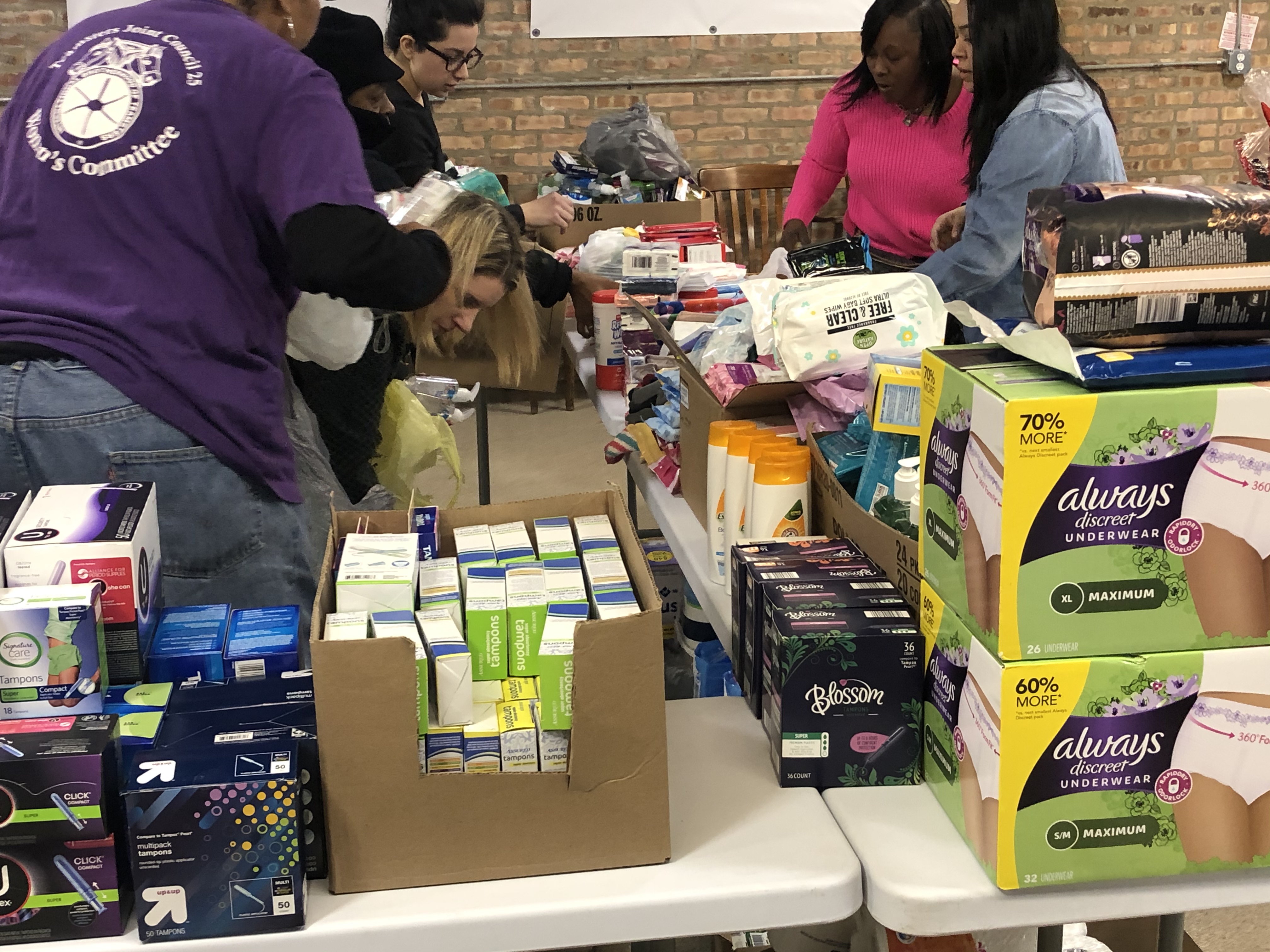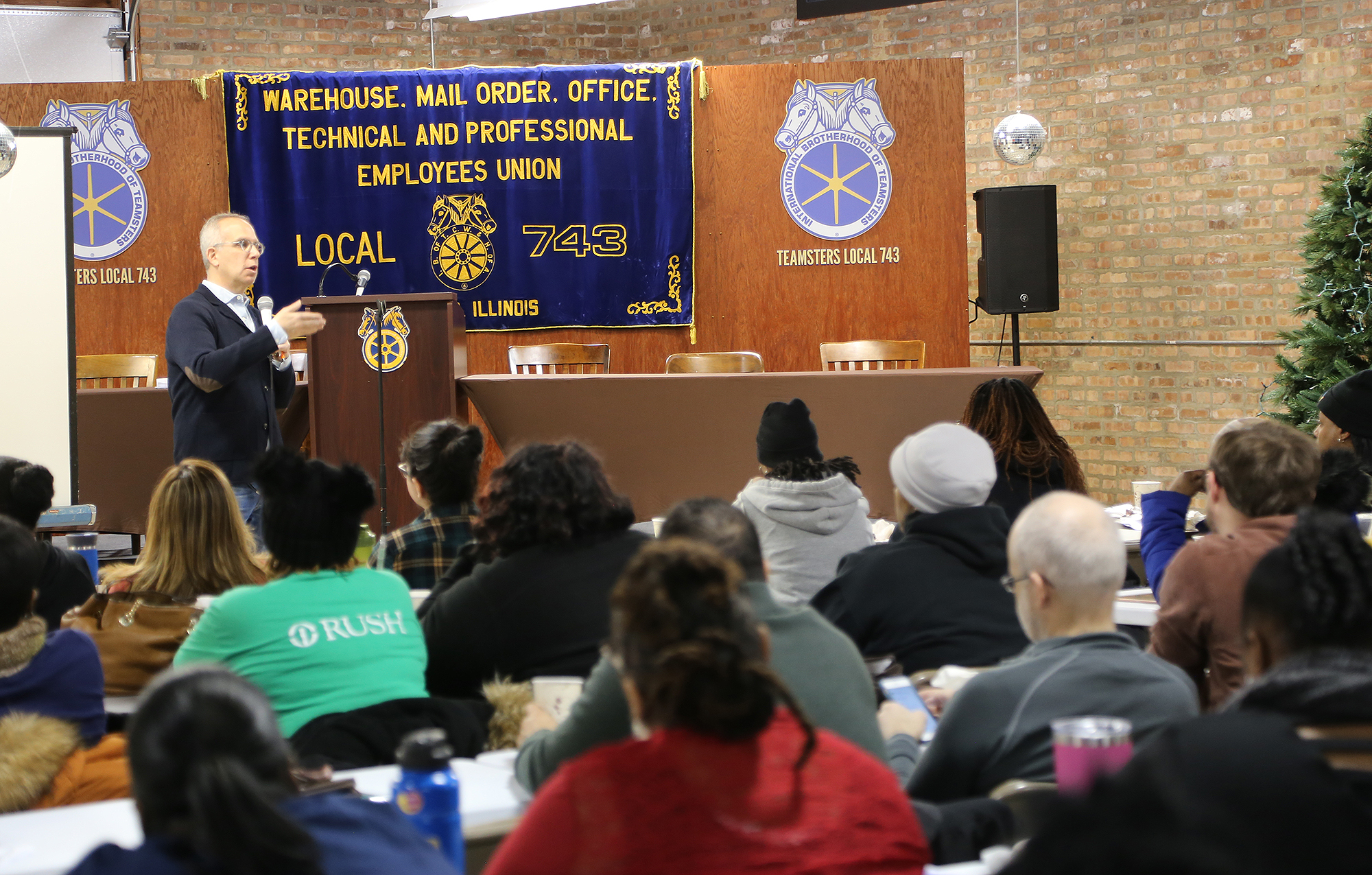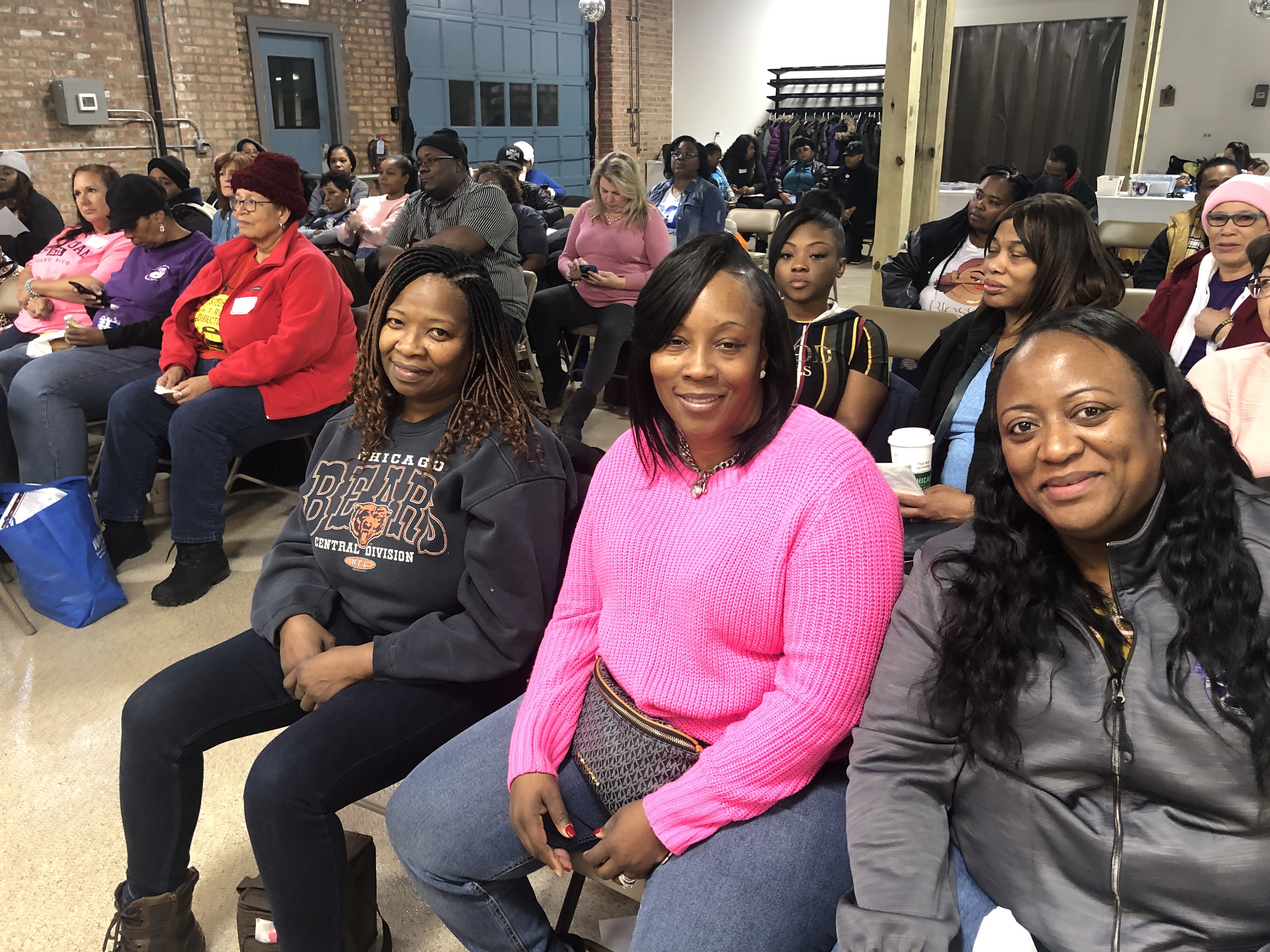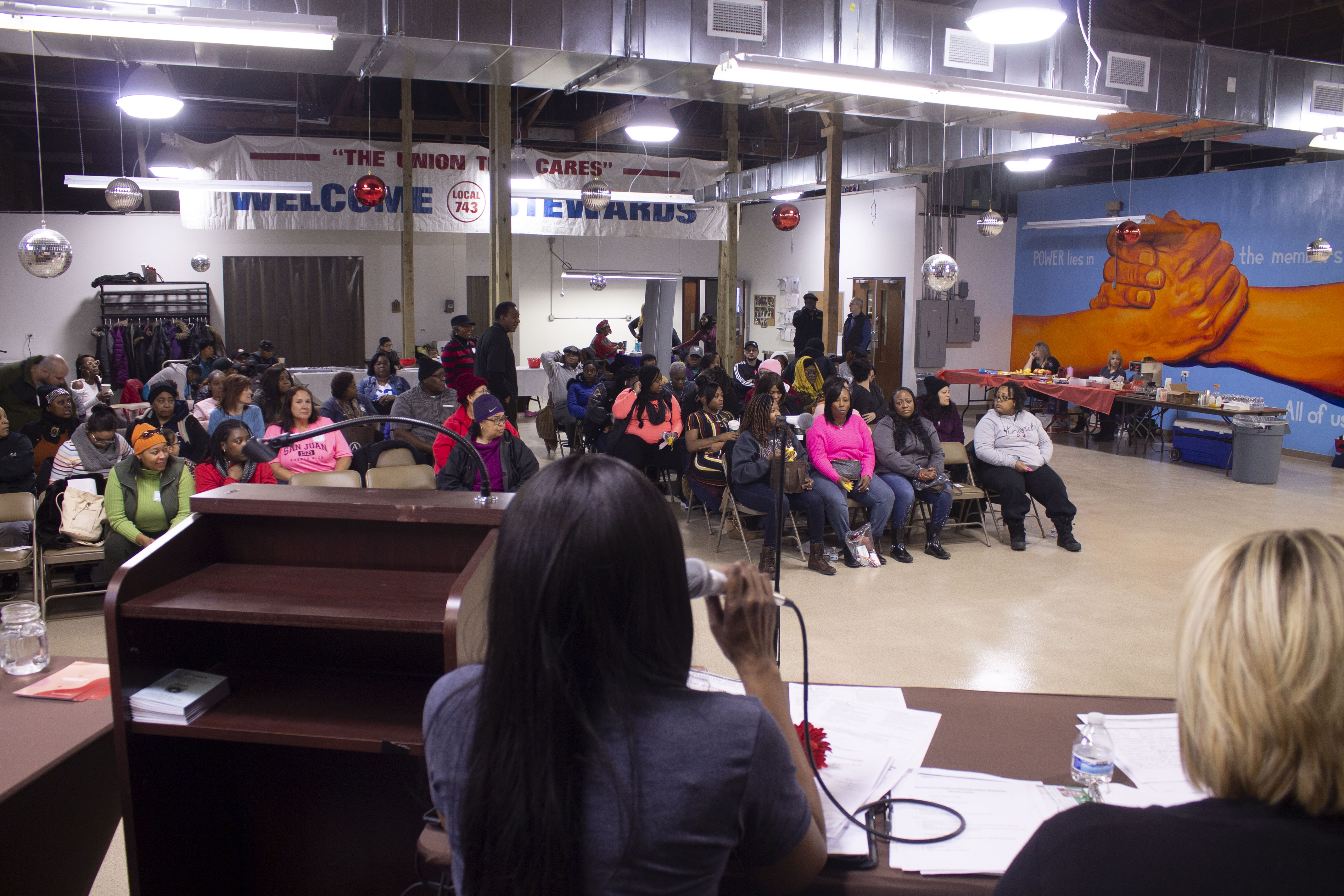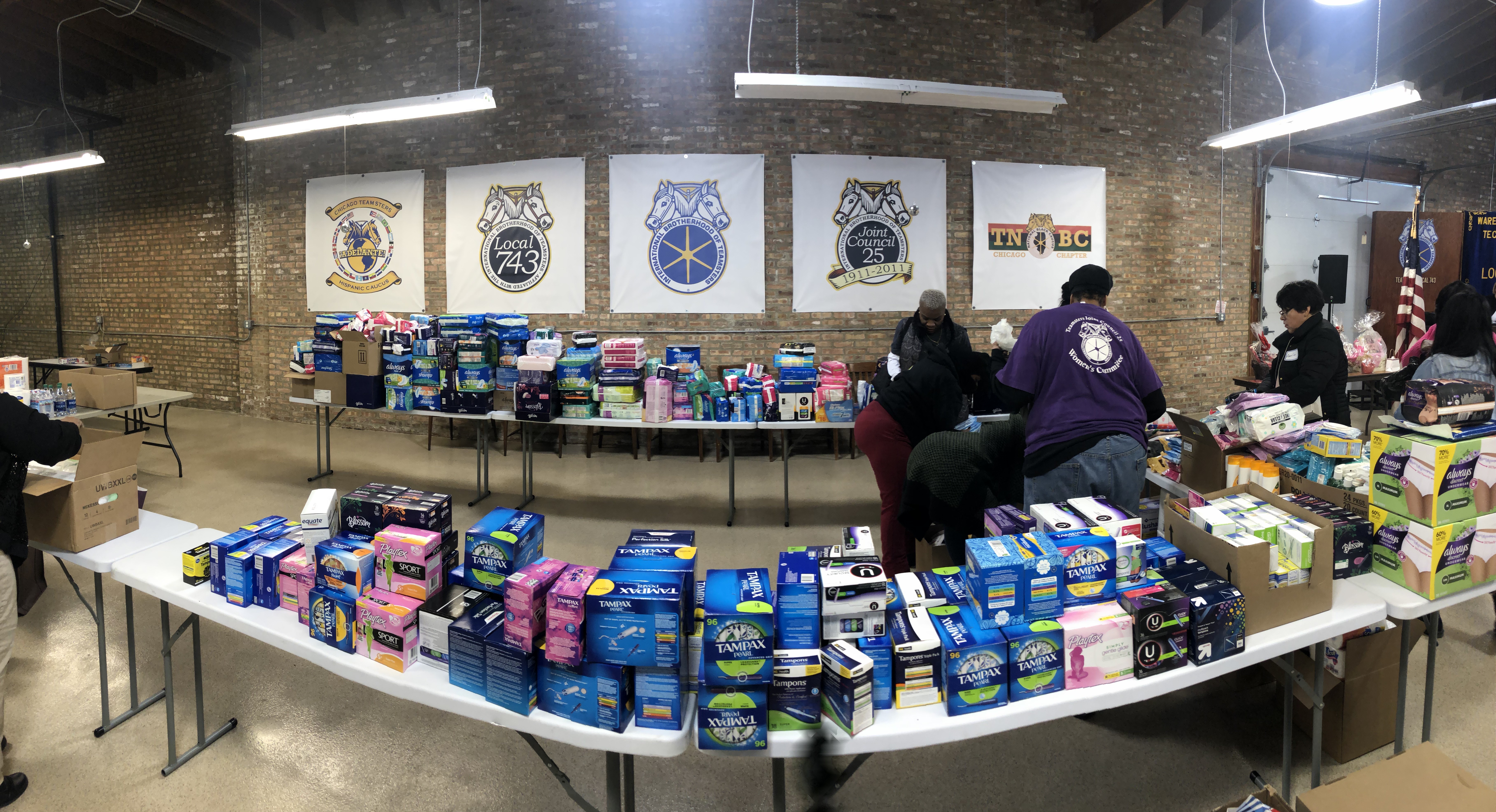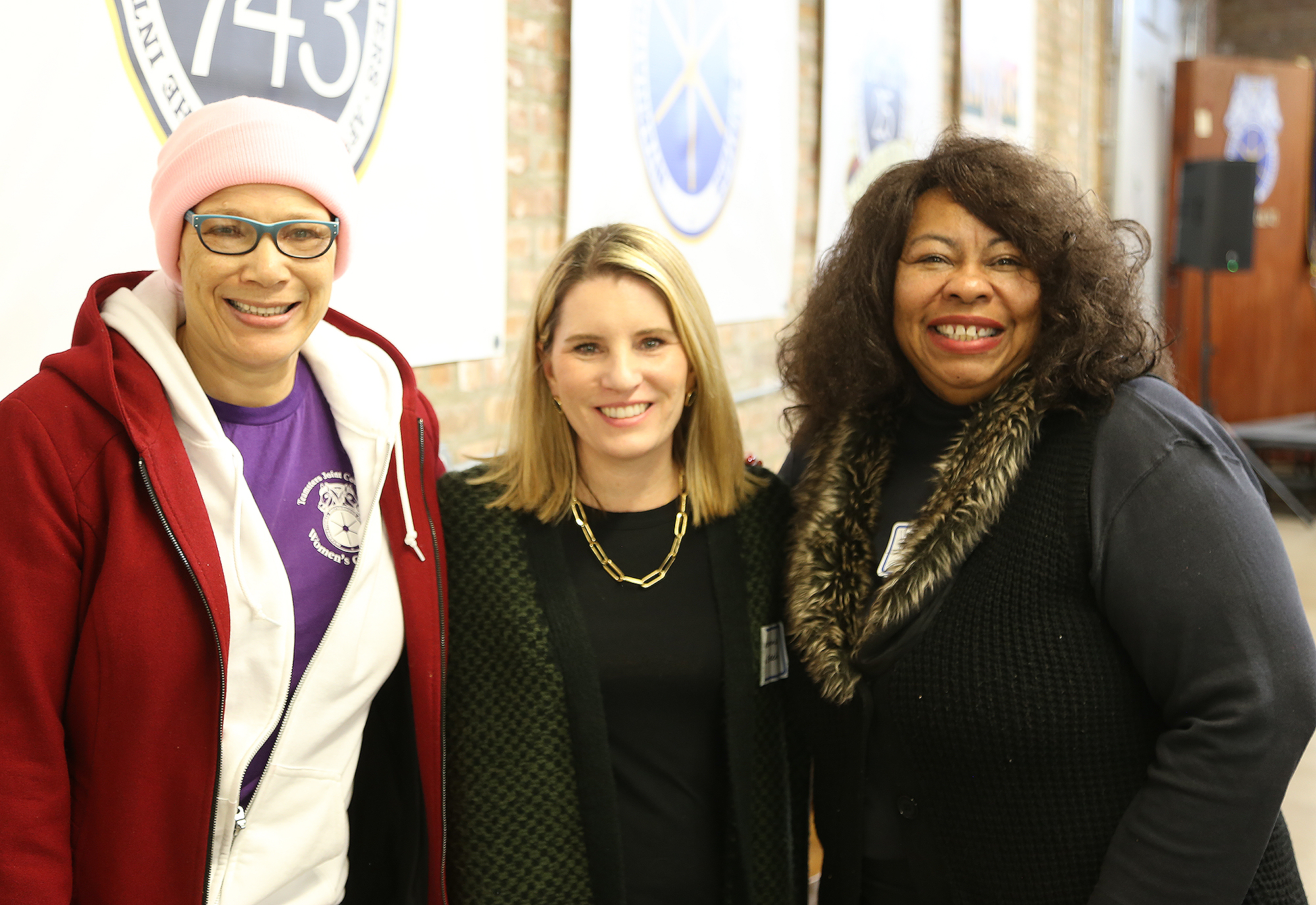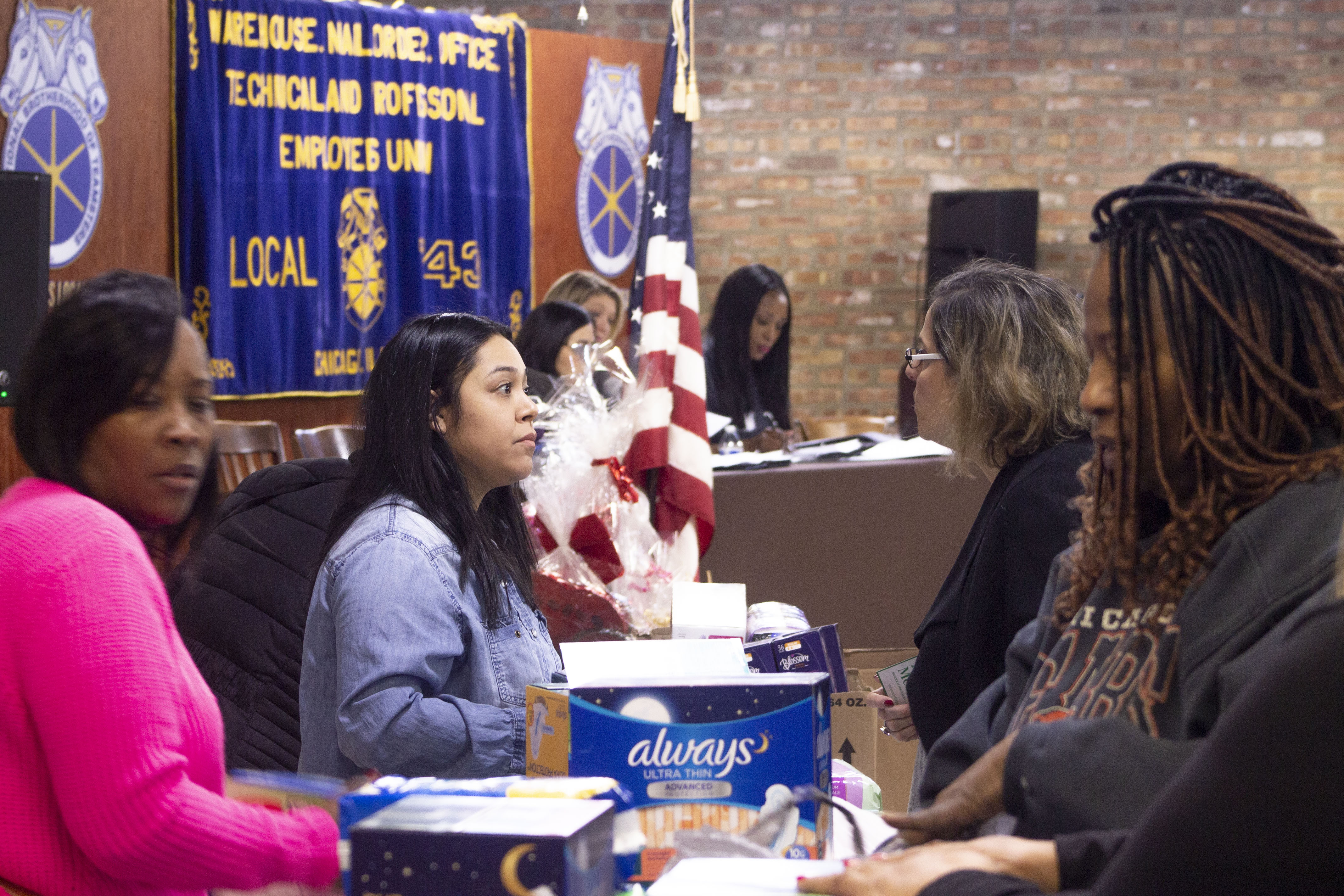 Teamsters Joint Council No. 25 Women's Committee donated over 16,000 personal hygiene products to the Chicago Period Project at the First Quarter Membership Meeting on Saturday February 15th. Women's Committee members rotated in groups of ten to help sort out the of thousands of donations.
The Chicago Period Project is a non-profit organization that seeks to empower homeless and in-need people to experience their periods with dignity, by providing free menstrual supplies to organizations like shelters, community centers and Chicago Public Schools.
The non-profit organization was brought to the attention of the Women's Committee's Executive Board by Local 727 Executive Board member Caleen Carter-Patton. "It's really great to help people who don't have access to these supplies and even if they do it's really expensive so being able to give to other women who need it is so important," said Carter-Patton.
Several affiliates helped to make the donation drive a huge success; Joint Council No. 25, Local 743, TNBC, Local 710, Local 727 and Teamster shops that held individual donation drives. Joint Council 25 Women's Committee President Reed-Bowers expressed her gratitude to Local 743 President Simmons-Peterson for hosting the event. "This was the first membership meeting that I resided over as president of the Women's Committee and I was so proud to have it at my home local." Reed said. "It was the perfect location and I would like to extend my gratitude to President Simmons for her hospitality. I would also like to thank the Women's Committee Executive Board for their efforts with pulling this event together. Working with such a great group of women makes my job so much easier," President Reed said.
To learn more about the Chicago Period Project go to https://www.chicagoperiodproject.org
The Second Quarter Meeting is scheduled for May 6, 2020, 6p.m. at Local 710 in Mokena, IL.