Third Quarter Membership Meeting (Virtual Girls Night)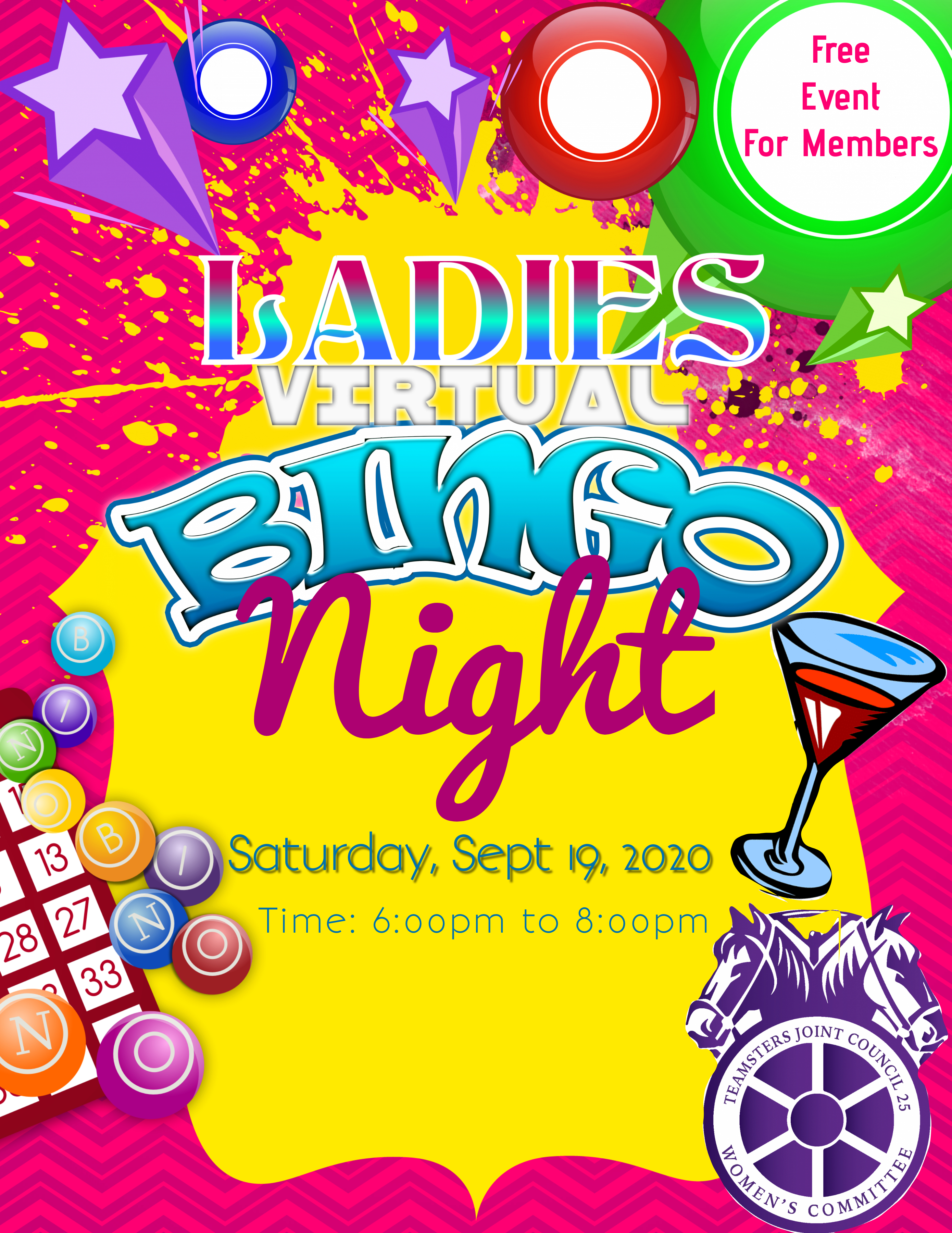 Teamsters JC 25 Women's Committee Third Quarter Meeting, Sept 19, 2020 at 6 pm via Zoom.
"Girls Night Quarantine Bingo"
Girlfriends can get you through anything in life—especially during quarantine. With the help of a little tech and a lot of sisterhood, Teamsters Joint Council 25 Women's Committee will be hosting a Girls check- in , featuring Virtual Bingo Night, Saturday September 19, 2020, 6 pm via Zoom.
So, gather up girls in your comfy clothes, your cutest hat, mix your favorite drink and join us for a fun night of virtual Bingo! You'll have a chance to catch up with your Teamster Sisters and also win a little cash! Two Bingo Cards will be sent to you upon registration.
Any current member who makes a donation to our team at the Making Strides Against Breast Cancer Walk, Soldier Field, will receive and extra bingo card.
To donate to our MSABC team go to;
http://main.acsevents.org/goto/teamstersjointcouncil25womenscommittee
To register for Virtual Bingo go to eventbrite;
https://www.eventbrite.com/e/jc25-womens-committee-ladies-virtual-bingo-night-third-quarter-meeting-tickets-119533332415
**This is a free event for members only.
**Advance Registration is required
**This will serve as our Third Quarter Meeting
For more information contact;
Tracy Reed
773-220-9893
women@teamstersjc25.com