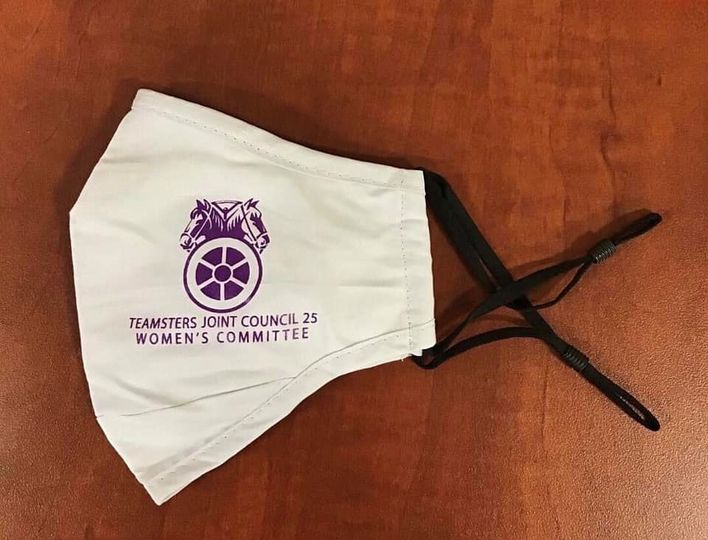 The new JC25 WC Face Masks are here!

Anyone who joins the Teamsters Joint Council 25 Women's Committee or renews their membership in the month of February will receive a complimentary mask.

You must to be a current or retired member of Joint Council 25 to join.
Membership dues are 10$ yearly.

You can join or renew your membership by going to the drop-down link on the landing page.
Or use the PayPal link

https://www.paypal.me/teamsterwomen