Third Quarter Membership Meeting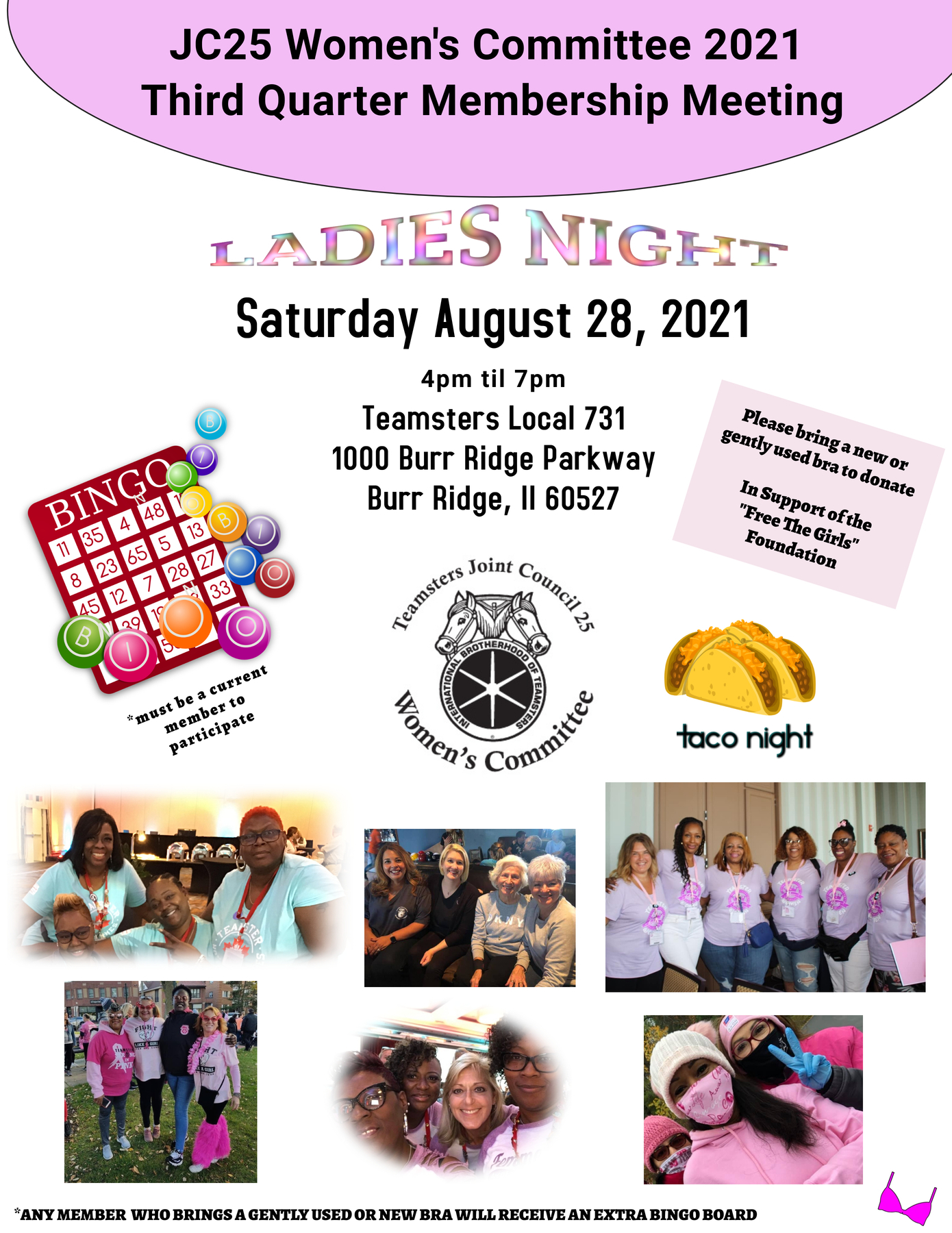 Teamsters Joint Council 25 Women's Committee's Third Quarter Membership meeting will be held on Saturday August 28th from 4-7pm at Teamsters Local 731 1000 Burr Ridge Parkway, Burr Ridge IL.
We have an afternoon of fun, food and sisterhood planned for you!
We're bringing back our popular "Ladies Night Bingo". This time in person!
In keeping with our commitment to charity, particularly ones that affects women, we are holding a donation drive in support of the Free the Girls Foundation.
Any member who brings a new or gently used bra to donate to the "Free the Girls" foundation will receive an extra Bingo board.
You must be a current JC25 Women's Committee member to participate and win bingo prizes.
To join the committee you can pay your dues by clicking on the PayPal link found on the website landing page.
For more information contact;
Tracy Reed 773-220-9893