Fourth Quarter Meeting: Knowledge is Power-Financial strategies for Women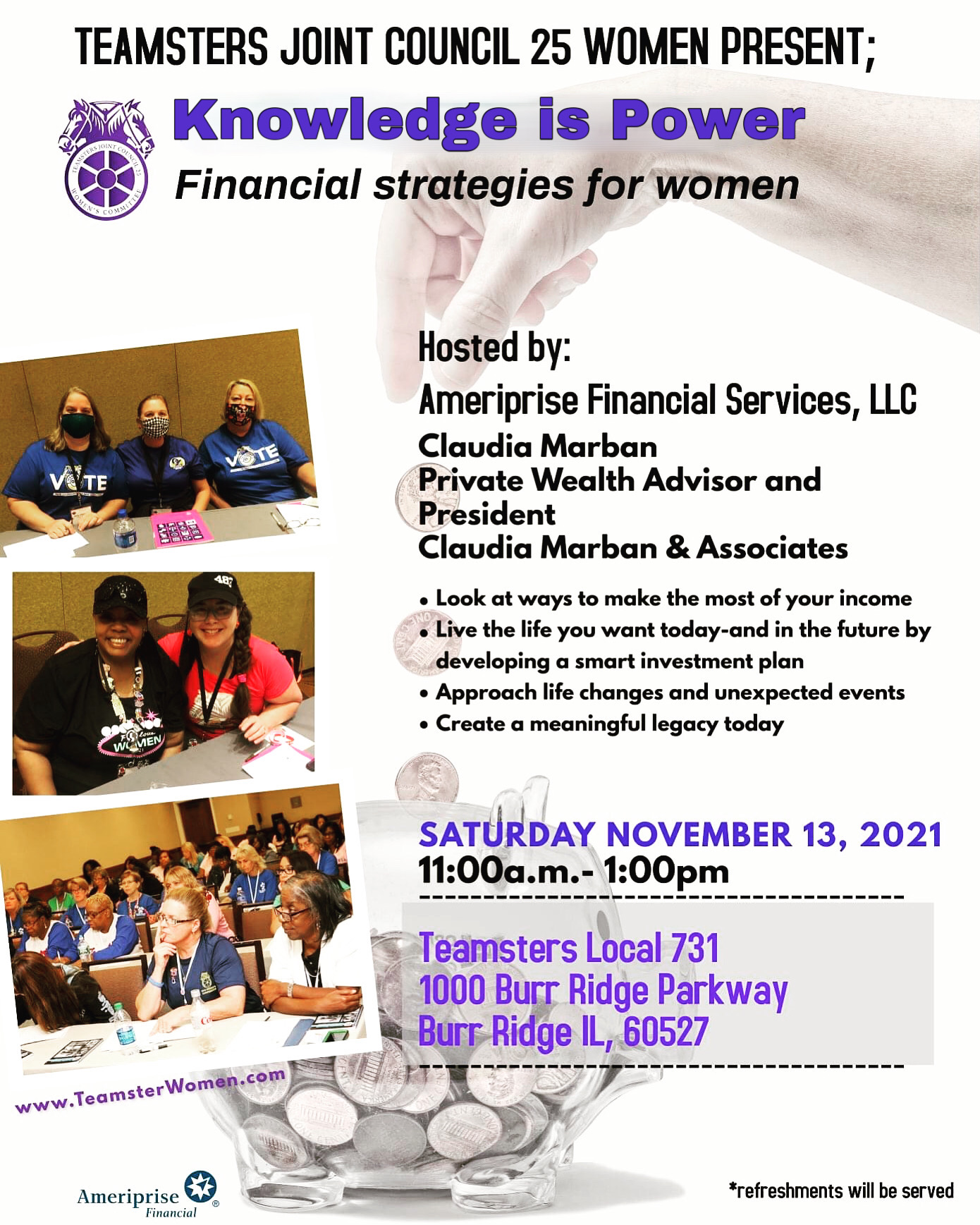 CREATE A MEANINGFUL LEGACY TODAY
Financial planning for women is important regardless of your current status.
Whether you are single, married, changing careers, starting a family, getting divorced, or caring for elderly parents, there are key financial steps you should be taking to ensure you meet your financial goals.
When it comes to financial planning for women, it can get overwhelming. However, with these financial steps, you can create a plan to ensure you are financially prepared for whatever life stage you are at.
Join us at our Fourth Quarter Membership meeting, Saturday November 13, 2021 @ 11a.m at Teamsters Local 731, 1000 Burr Ridge Parkway, to learn financial strategies to help you live the life you want today and in the future.
*For more information contact;
Tracy Reed-Bowers 773-220-9893
*refreshments will be served