March is Women's History Month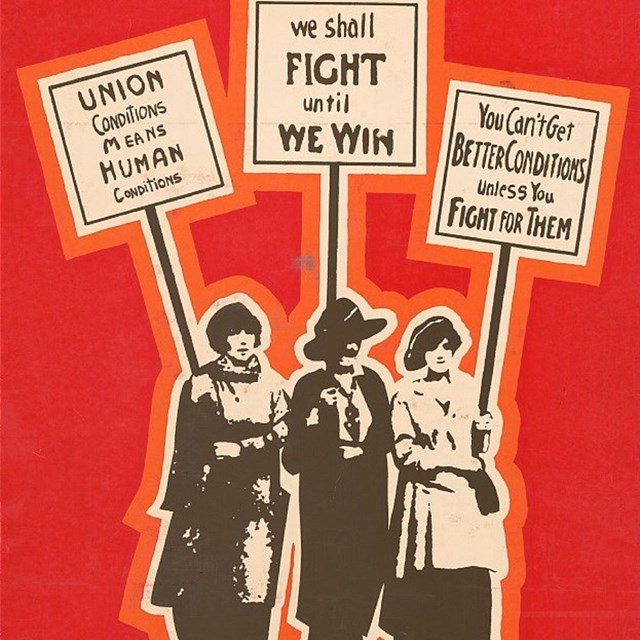 Women's History Month is a time to celebrate the contributions women have made to the United States.
Women in the labor movement have powered American History.
For over a century, women in the labor movement have been the driving force of the struggle to make life better for working women. Women have come together in unions to demand fair pay, safe working conditions, and dignity and respect on the job. We have taken to the streets in strikes and boycotts to make our voices heard. Labor History is Women's History.
Join us in celebration of the vital role of women in American history.
"Each time a woman stands up for herself, she stands up for all women."
Maya Angelou