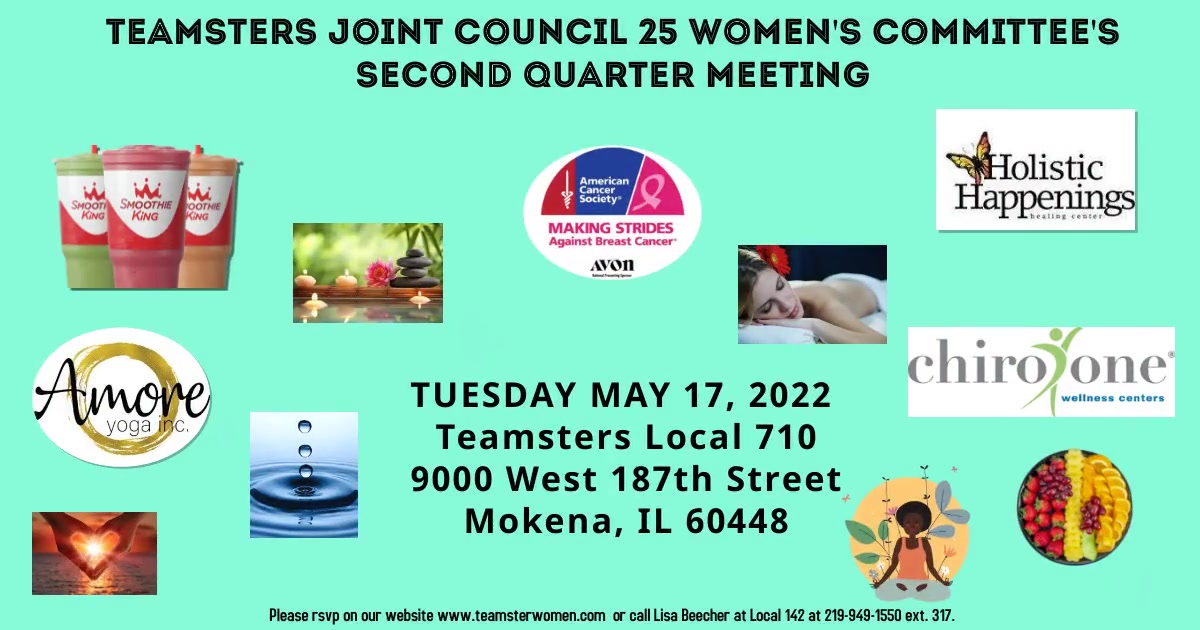 Set your Calendars for Tuesday, May 17, 2022, for Teamsters Joint Council 25 Women's Committee's Second Quarter Meeting. We have rounded up some fantastic vendors to teach you how to heal your body, relax your mind and rejuvenate your spirit.
Come enjoy delicious treats by Smoothie King and treat yourself to a midweek massage.
This will be your second chance to enter the raffle to win a trip to the 2022 IBT Women's Conference in Seattle, Washington from September 18-21st. The winner will be drawn at the meeting. Anyone that brings a new member to sign up for the Women's Committee will have 2 chances to win.
Dinner will be served.
The meeting will be held on Tuesday May 17, 2022, from 6-8pm at Teamsters Local 710, 9000 West 187th Street, Mokena, IL, 60448.
Please rsvp on our website or call Lisa Beecher at Local 142 at 219-949-1550 ext. 317.
*Sponsored by: Holistic happenings, Amore Yoga, Ankin Law, Chiro One, Smoothie King, American Cancer Society