JC25 Women 2022 Dinner Dance and Scholarship Banquet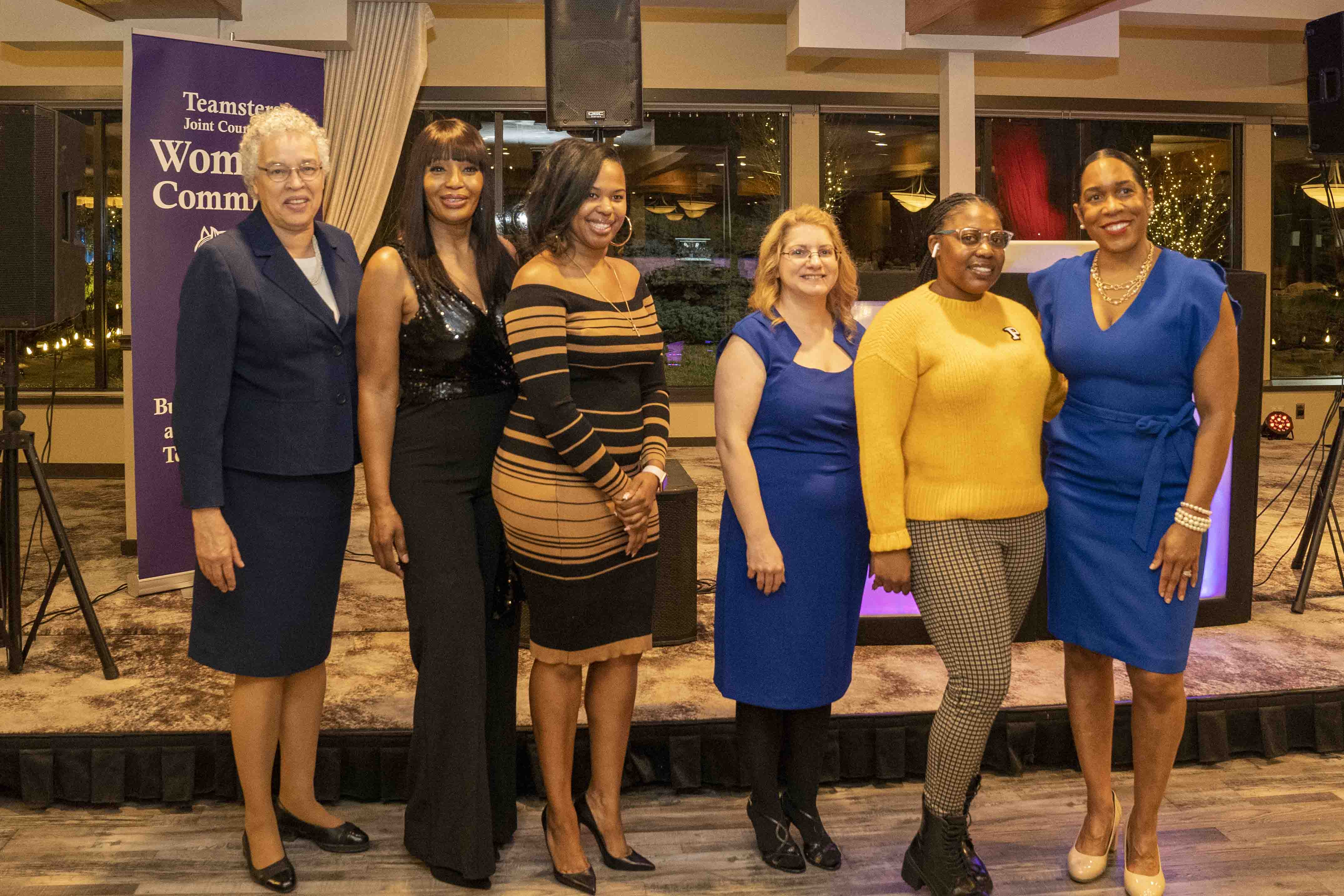 Teamsters Joint Council Women's Committee's Annual Scholarship banquet and Dinner Dance took place on April 2, 2022 at the beautiful Silver Lakes Country Club in Orland Park, Illinois.
The guests enjoyed delicious food, music, salsa lessons with the Latin Street Music dancers and a chance to reconnect with Teamster Brothers and Sisters after a two-year hiatus. Scholarship recipients and guests received encouraging and inspirational words from guest speakers Lieutenant Governor of Illinois Juliana Stratton and Cook County Board President Toni Preckwinkle.
First Place scholarship recipient Jalesa Peterson is an employee of Rush University Medical Center and a four-year member of Teamsters Local 743, where Debra Simmons-Peterson is the Principal Officer.
Second Place winner Jennifer Grafelman is a veteran employee of the Illinois Department of Transportation (IDOT) and is a member of Local 916 in Springfield, Illinois, where J.P. Fyans, III is the Principal Officer.
Third Place winner, Destinee DeFell, currently works in the Outpatient Pharmacy Department at Provident Hospital of Cook County. She is a member of Local 743 where Debra Simmons-Peterson is the Principal Officer.
Fourth Place winner Naneisha Riggins works for First Student Bus Company out of the South Holland Base. She is a member of Local 777 where James T. Glimco is the Principal Officer.
The Teamsters Joint Council 25 Women's Scholarship is given to actively working Teamster Women who have demonstrated their desire to pursue their educational goals. Now in its tenth year, the program is made possible by generous donations from Teamster Affiliates and supporters. The Scholarship program has awarded dozens of scholarships, providing approximately $50,000 in financial support to committee members. Congratulations to all our 2022 recipients.
*Please refer to our website for the updated 2023 scholarship criteria